Christian Education/Bible Study

** Due to COVID-19 concerns, our class offerings have been adjusted. Stay tuned to our website or Facebook page for any updates.


Our Christian Education ministry is the pathway to help lead people to Christ. Through our precept courses, bible study and Sunday school classes, we have the ability to touch lives and make Christ accessible to multiple generations.


---
Sunday School Classes
Ambassador 1 – Sunday Mornings at 10:00am via Zoom
Traditional overview of the Bible

Ambassador 2 – Sunday Mornings at 9:30am via Zoom
The Gospel of Matthew

*For Zoom information for the above Sunday School Classes, please contact Sister Trudy Rascoe at 812-424-7368 or click here to request it.


---
Bible Studies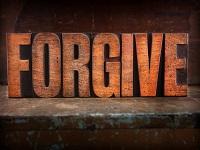 Zoom Monday Night Bible Study
Forgiveness: Breaking the Power of the Past
Unleash the Power of Forgiveness
As imperfect people living in an imperfect world, we eventually confront in nearly every relationship the need to extend or receive forgiveness. But when the wounds run deep, forgiveness doesn't come easy.

This eye-opening study deals with the difficult questions of forgiveness, including How can I forgive when the pain is so great? Does forgiving mean I have to forget the past? and What if I choose not to forgive?

As you dig into what the Bible says on this vital topic, you'll encounter the depths of God's own mercy and discover how choosing forgiveness can free you from a painful past and propel you toward being all that God intends you to be.

Order your book online at www.precept.org or call Precept Ministries at 1-888-678-5660 AND fill out the online registration form below so you can be contacted with information needed to join the class.

Date: Monday, January 11th, 2021 @ 6:00pm

Workbook Cost $7.99
Click here to register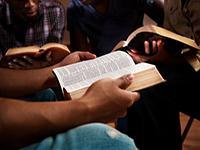 Zoom Tuesday Night Men's Bible Study

Date: Resumes January 13th, 2021 @ 6:00pm

Instructor Pastor Larry Rascoe

Click here to register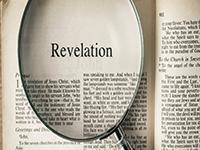 Zoom Wednesday Morning Bible Study
Revelation Part 4 – Interpreting Revelation in the Light of Biblical Prophecy (14 week study)
Passages concerning biblical prophecy, especially from the Old Testament, are included in this final study of Revelation to complete your study of eschatology.

Order your book online at www.precept.org or call Precept Ministries at 1-888-678-5660 and fill out the online registration form so you can be contacted with the information needed to join

Date: January 6th, 2021 at 9:00am

Workbook Cost $31.50

Click here to register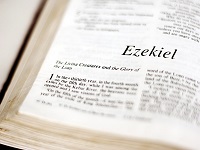 Zoom Wednesday Night Bible Study
Ezekiel Part 1 – Resumes January 6th, 2021

Ezekiel Part 2 – When My Sanctuary Is in Their Midst Forever begins January 27th, 2021

The watchman speaks hope from the Lord. God will seek the lost, bring back the scattered, bind up the broken and strengthen the sick.

He will set over them one Shepherd and He will feed them Himself.

Then they will know that He is the Lord and they are His people.

Order your book online at www.precept.org or call Precept Ministries at 1-888-678-5660 and fill out the online registration form so you can be contacted with the information needed to join the class.


STARTING: January 27th, 2021 at 6pm CST

Workbook Cost $15.75

Click here to register