Christian Education/ Bible Study

Our Christian Education ministry is the pathway to help lead people to Christ. Through our precept courses, bible study and Sunday school classes, we have the ability to touch lives and make Christ accessible to multiple generations.
We offer Sunday School classes for all ages every week. Sunday School is held between the two worship services at 9:30 am to 10:30 am.


__________________________________________________________________________
Sunday Christian Education Classes
Rock of Ages – Senior Adults
Ambassador I – Adults
Ambassador II – Adults
High School – 9th – 12th
Young Adult Class – Ages 18-30
Grade 7th & 8th
Grade 5th & 6th
Grade 3rd & 4th
Grade 1st & 2nd
Preschool – 4 yrs. old and under
__________________________________________________________________________
Bible Studies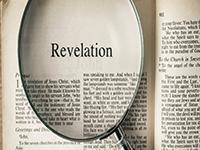 Precepts Upon Precepts – Revelation Part 1: Jesus's Message to the Church

Date: September 4, 2019 @ 9:00am – 10 Lessons (Chapters 1-3)

John's record contains God's message to the seven churches of Asia and though it was recorded long ago, it still speaks to the church today.

Wednesdays @ 9:00am Women of the Word Bible Study in Room 112
Wednesdays @ 12:00pm Coed(Men & Women) in Room 112

Instructor Sister Trudy Rascoe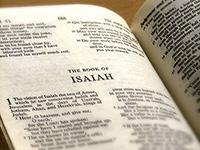 Isaiah Part 1 – Precept Upon Precept Inductive Studies

Date: September 11, 2019 – 14 Lessons – $31.50

Isaiah is the crown jewel of Old Testament prophets as a book that strikes awe in the heart of the reader.  In this class we will learn how He deals with those who claim Him as God but fail to honor Him as God in the way that they live, the destiny of nations…even the future of mankind.

Wednesdays @ 6:00 PM – Adult Bible Study in Room 112

Instructor Sister Trudy Rascoe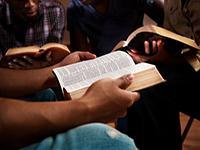 Pastor's Studies

An interactive way for students to learn the Bible through life inspirations.

Tuesdays @ 6:00pm Men's Bible Study in Room 125
Wednesdays @ 11:00am Coed (Men/Women) in Room 111
Wednesdays @ 6:00pm Coed (Men/Women) in Rm 125

Instructor: Rev. Larry Rascoe, Sr.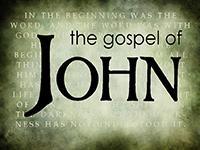 Children's Bible Study – The Gospel of John Part 2: Jesus's Awesome Power, Awesome Love

John Chapters 11-16 – Workbook cost: $11.99

In this Bible Study, you'll pretend to be a film director who makes a movie about Jesus's life, the first ten chapters of John's book

Wednesdays @ 6:00pm 7-week Study Ages 8 & up (need to be able to read and write)